The banner of my blog may take you by surprise.  My initial banner was a refreshing but rather ho-hum, nondescript image of a tropical beach. Yawn.
Then I decided to step up my game with this mighty castle, and a smooth robot kissing  a Sleeping Beauty. You are welcome.
But it's not just about providing my readers with a cheap thrill – for this banner is highly symbolic:
The castle is none other than Château de Chillon on beautiful Lake of Geneva. In its damp walls I spent many hours as a teen exploring and gathering memories with dear friends. This thousand-year-old fortress builds the backdrop for the awakening of Sleeping Beauty – moi.  Let me explain:
In 2001 my son was born. After 10 years of service in the public and private school systems as a classroom teacher (K-12) and administrator, freshly minted with a Masters Degree and a Doctorate in Education,  I withdrew from teaching to spend a generous amount of my time with my baby, and to grow my counseling and coaching business.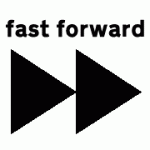 to November 19, 2013, my first day at Thompson Rivers University's Open Learning as an Instructional Designer. When I resigned from my position as a Vice Principal for five elementary schools at the turn of the millennium, Google was only 3 years old, Facebook, YouTube and Twitter were not invented yet, and I had to ask my husband to get off the phone so I could check my email. (For those readers too young to remember: back then, the internet ran over the phone line – it was called dial-up internet. Think snail speed and unreliable.)
What I quickly realized is that the world of education had changed dramatically in my decade-long absence. As a business woman I was of course comfortable with web design, blogging and social media, but I was largely unaware of the effect technology had on learning.
This blog is dedicated to my awakening into this brave new world.
P.S. Why Sleeping Beauty? It's my favorite fairy tale and my Masters Thesis was all about the uses of enchantment.